Cash flow. Arguably the two most important words in business — especially when your business is on Amazon.
After all, if you don't have cash, you can't buy inventory, launch PPC campaigns, cover expenses or invest in other growth areas.
As an Amazon seller, you know how important cash flow is to your business, but you also know how much of a hurdle it is to actually maintain.
With Amazon's two-week payment delay, you're likely strapped for cash on a regular basis — but that's all about to change thanks to Payability.
Payability is a financing company for marketplace sellers that pays you faster and makes cash flow possible. They offer three different products depending on your needs: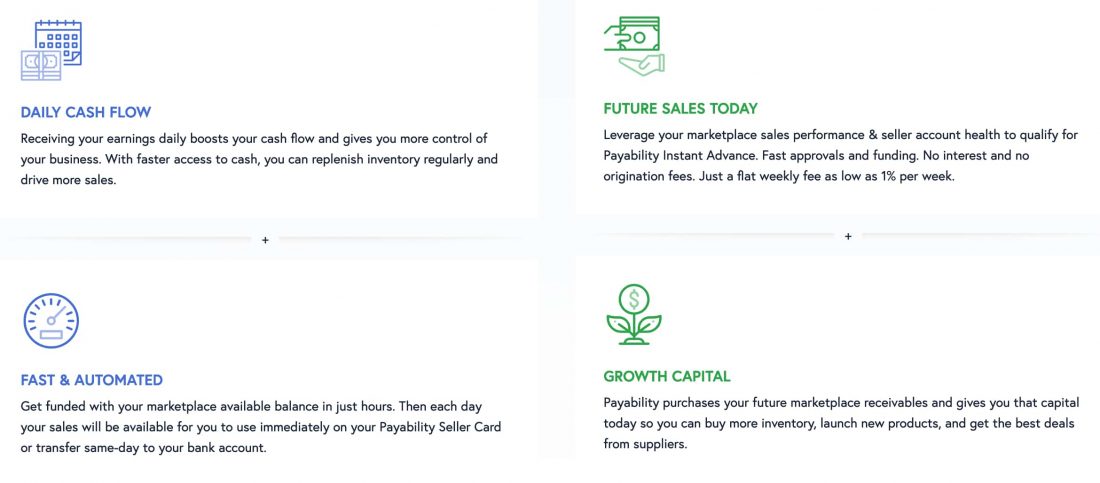 If You Need A Large Lump Sum of Cash
With Instant Advance, Payability buys a certain amount of your future receivables at a discount. You'll get a large lump sum of cash to draw from daily and use for large investments and big growth opportunities.

If You Need Daily, Real-Time Access to Your Income
With Instant Access, Payability pays you 80% of your Amazon income one business day after making a sale (the other 20% is kept on temporary hold to cover any necessary returns or chargebacks). So, if you have $1,000 in your account on Monday, you'll get $800 of it on Tuesday.

If You Need On-The-Go and/or 24/7/365 Access to Your Income

The Payability Seller Card, available to Instant Access customers, gives you the fastest access to your income, including on weekends and holidays. It is a physical card that you can use wherever Visa is accepted, and it comes with awesome benefits like immediate 2% cash back on purchases, up to 20% exclusive cash back when you use it to pay for select seller tools, and more. Not only that, no credit checks are required.
In fact, Payability doesn't need to run your credit at all (after all, they're not a loan company — which also means they don't charge interest, just a small flat fee for each product). When you apply, Payability looks at your sales numbers and business performance to determine which cash flow option is right for you. No matter which one you end up with, you'll be able to reap many benefits, including:
Sustainable Growth: Turn more inventory more quickly without interruption. In other words, continuously replenish your stock as you sell it so that your growth continues at a steady rate and never loses momentum.
Big Growth Investments: Finally take advantage of your supplier's flash sale on bulk inventory, pay for that marketing campaign to boost sales during busy times like Q4 or stock up on product when your sales typically spike. Not only that, with real-time access to your income on weekends and holidays, you can invest in growth when your competitors cannot.
Leverage Over Suppliers: When you can pay your suppliers early and/or upfront, you can more easily negotiate better deals on inventory, giving you better margins and increased profits.
No Stockouts: Replenish your inventory in real time, so you never have to worry about an Amazon stockout. That means you won't be losing sales or SEO rank and can instead focus on turning more inventory and growing your business.
Cross-Channel Support: Do you sell across multiple marketplaces? No problem. Payability supports sellers across Amazon, Walmart, Jet, Tophatter, NewEgg, Etsy, Shopify and more.
Since 2016, Payability has helped more than 2,500 marketplace sellers maximize their cash flow and achieve long-term sustainable growth. In fact, Payability sellers are able to grow their businesses 2.5 faster than their competitors. Need proof? Hear how Jump City Toys has been able to buy more and sell faster with Instant Access or see how Gina Goldring increased sales by 50% with her first Instant Advance.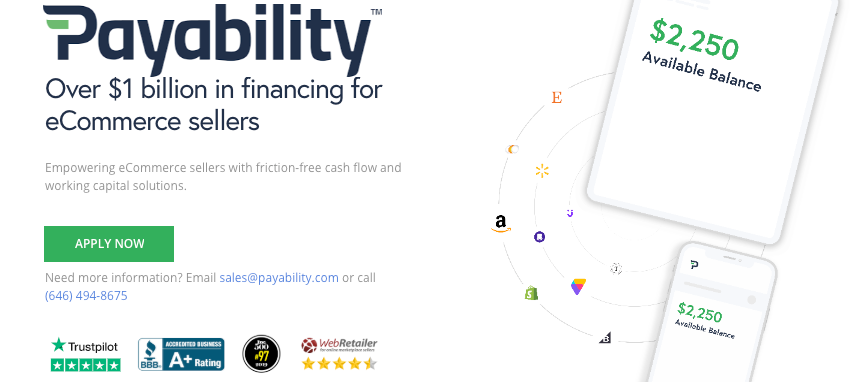 When you're ready to take control of your cash flow and finally take your Amazon business to the next level, visit http://go.payability.com/SellerApp to get a $200 sign on bonus and 25% off your Instant Access fees.
Payability Instant Advance Customer Testimonial
Payability customer Gina Goldring has grown her Amazon business thanks in part to Payability Instant Advance. The month after she received growth capital from Payability Instant Advance, Gina achieved a 50% increase in sales.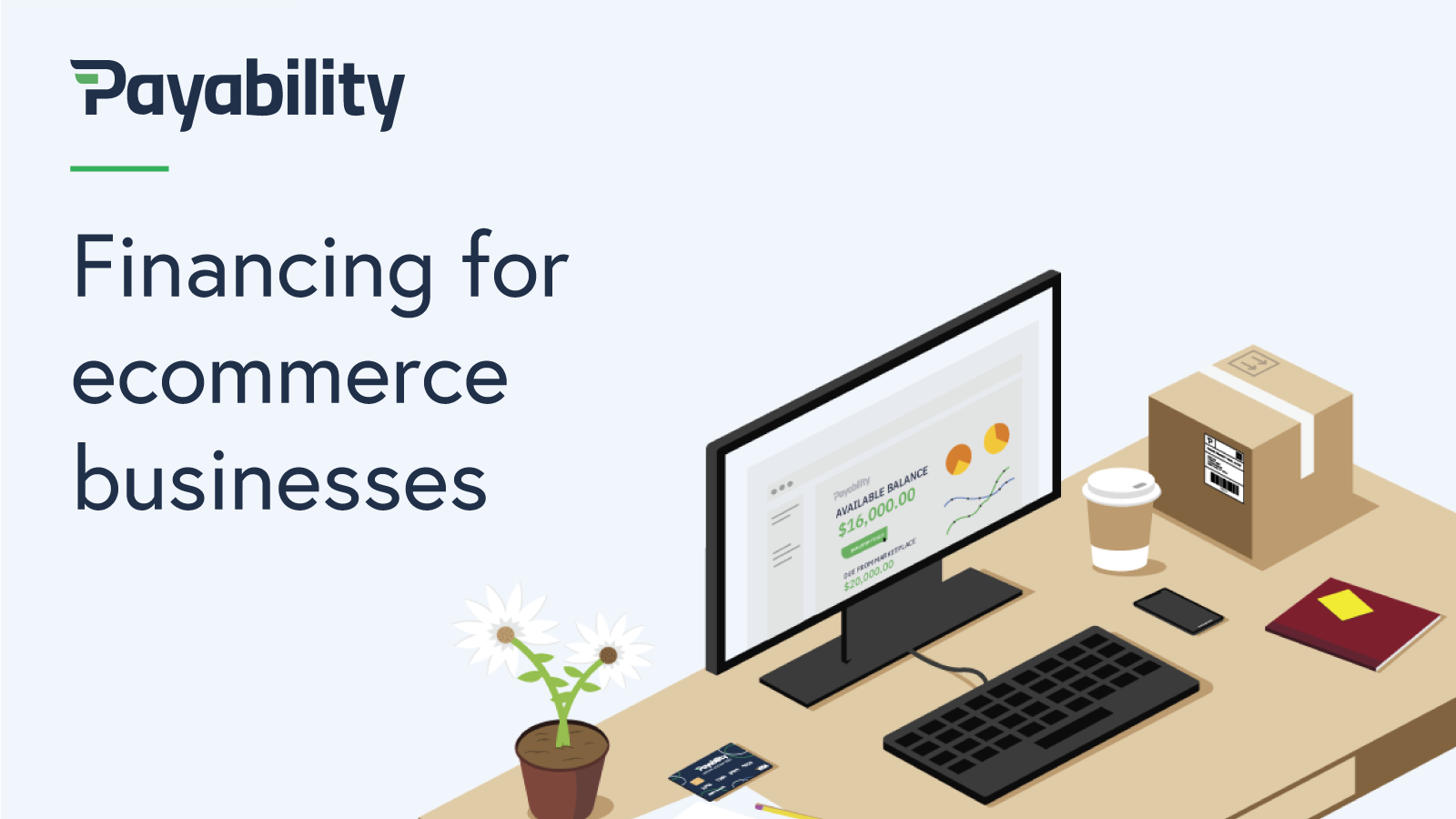 Was this post helpful?
Let us know if you liked the post. That's the only way we can improve.