Platform for E-Commerce Agencies
Accurate software tools to analyze the critical areas in the existing Amazon seller accounts. Access results with benchmark analysis that highlight the priority areas. Improve outcomes with industry tested expert suggestions.
Multiple Clients
Give your team a platform to easily and securely manage your entire client products, portfolio, ppc campaigns.

Increase Profitability
Increase profits with powerful analytics to uncover hidden opportunities to drive bottom-line impact.

Increase Revenue
With real-time insights into your customer's data, SellerApp's tools are designed to set you up for long-term success.

Easily Scale and Manage
Better manage your customers. Real-time data and decision-making capabilities that drive bottom-line impact.
Used by some of the best Ecommerce agencies in the industry
Trusted By the World's Leading Service Delivery Partners. SellerApp automated hundred's of reports Reynold Marketing had to decipher every day. SellerApp's smart data insights unlocked the potential to efficiently manage time and increase their customer bandwidth. It's no coincidence that hundreds of people across the world and across domains log into SellerApp every day!
SellerApp excels in Any Agency Environment
We understand that each client engagement is different and calls for tools that support distinct social objectives.

We believe software should complement—not reshape—each of the unique relationships between your team and your clients.

Our scalable platform is flexible enough to power social execution and reporting for large agency/client teams or to grow along with smaller teams through our Agency Partner Program.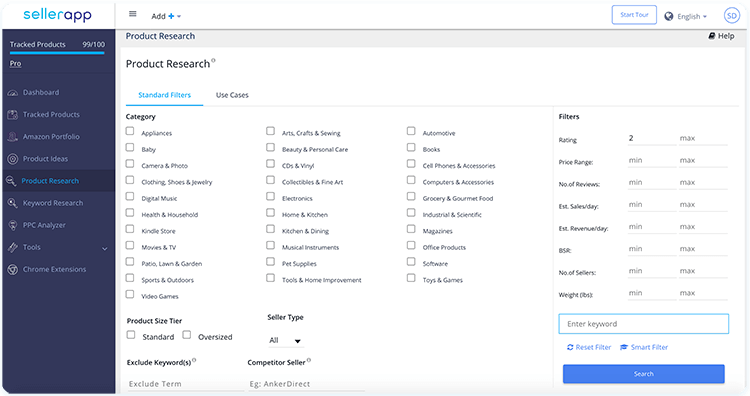 Partner with SellerApp to Grow Together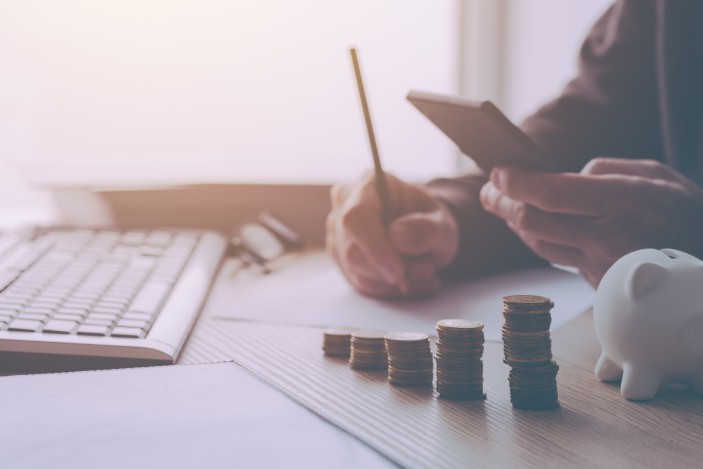 Access Exclusive Agency Pricing

We crafted exclusive Agency pricing based on customer feedback. This means you get exactly what you need: Agency-specific plans with unlimited users at a more affordable rate.

Grow Your Business

You'll have access to sales enablement material, as well as coaching and strategy to both educate current clients and attract new business. Capture and convert new client leads through Sprout Social's Partner Directory, which promotes Agency Partners to clients seeking agency services.
Features your Customers will love
We have all that it takes to reach the top of your Amazon business. All under one platform!
Optimized ad campaigns with better bid management from sales driving keywords
Ease of effective Ad Management

Manage and analyze campaigns with 2x the speed. Take on more clients and accounts without having to invest in more time and effort

Unparalleled Optimization of ads

Take advantage of the most powerful optimization tools and increase click rates and get more conversions from clicks

Focus your attention on critical KPIs

Visualize campaigns and ad performance at a glance. Deep dive into each stream to accurately hit your targets
See your customer's data in a whole new light. Actionable insights to drive productive changes.
Crank up the overall productivity of your agency

Take advantage of the intuitive interface to reduce the spends and increase the overall profits of your clients

All your data automated onto one platform

Automated dashboard reporting the net profit actual spends. Obtain item level insight into profits, inventory, spends and more

Create solid client relationships that exceed revenue goals

Drive your clients to better results and higher ROI. Build loyalty towards to your agency by delivering your customer expectations.
Get a 360° view into the listings of top sellers. Comprehend the best strategies that work the best.
Take clues from the listing quality of top competitors

Analyze a breakdown of each critical component from your competitor listing. Know their strengths and their weaknesses.

Increase visibility by uncovering the exact keywords on their listing

Discover the exact keywords on a listing with the search volume, impressions trends, CPC rates. Keyword Research couldn't get easier!

Keep track of their top converting keywords

Reverse engineer the top sellers' strategies. Track top organic keywords and ranks.