Change is the one thing that we can guarantee will be constant and we live in a world of consistent digital transformation. Chatbots are one component of the artificial intelligence (AI) environment that has made its appearance. It is a computer program working as an intelligent assistant to communicate with the user through text messages. These virtual assistants can be integrated into websites and applications especially over the internet. 
There can be a chatbot for anything imagined. It has proven that it can effectively schedule meetings, tell the weather and provide customer support and assist with daily necessities. There are simple basic chatbots that recognize keywords and responds to questions with established predetermined answers. These bots are limited in their abilities. Smart chatbots, on the other hand, are intelligent. Intelligent chatbots learn continuously to improve their performance over time. It can simply make life easier.
Why Are Chatbots Popular
Our daily lives have become busier and rushed. Consumers always have the need to minimize stress levels and have an increased desire for convenience. The digital environment brings this sense of convenience and consumers are modern and self-aware. This awareness allows consumers to lean toward platforms that create opportunities. Chatbots have the option of providing a unique interactive experience.
Chatbots are powered by artificial intelligence and can be available 24/7 addressing consumer queries efficiently and speeding up qualified leads. This reduces time spent on hiring and training new employees which in turn, labor costs are at a minimum. With the help of chatbot, the high website flow of visitors is manageable. With this in mind, multiple queries can be handled with uniformed standardized interactions. This ensures consumer satisfaction. Many marketers already use the WhatsApp chatbot to communicate with clients and customers unlimitedly. So, the role of chatbots is growing day by day.
How Are Chatbots Utilised
There are limitless possibilities for what can be done with chatbots. It's ridiculously easy to order takeout from most restaurants or takeaways with the help of chatbots. You can order by texting, tweeting, voice and conveniently track your order on the app. When buying a product from an outlet, there is no need to leave the comfort of your home. Order online and the chatbot may also suggest other items to buy. This would be an advantage for the seller as well by increasing sales.
With the hustle and bustle of work and managing family life, the chatbot can assist by checking the calendars of all participants attending the meeting and will schedule a meeting according to everyone's availability. If you are a frequent traveler or in the mood for a getaway, the chatbot will assist by comparing flights based on price and location. Once booked it is easier to track current flights, waiting times, delays and much more. These are only a few examples of how chatbot with the help of artificial intelligence can take the stress out of our daily challenges.
Benefits Of Chatbots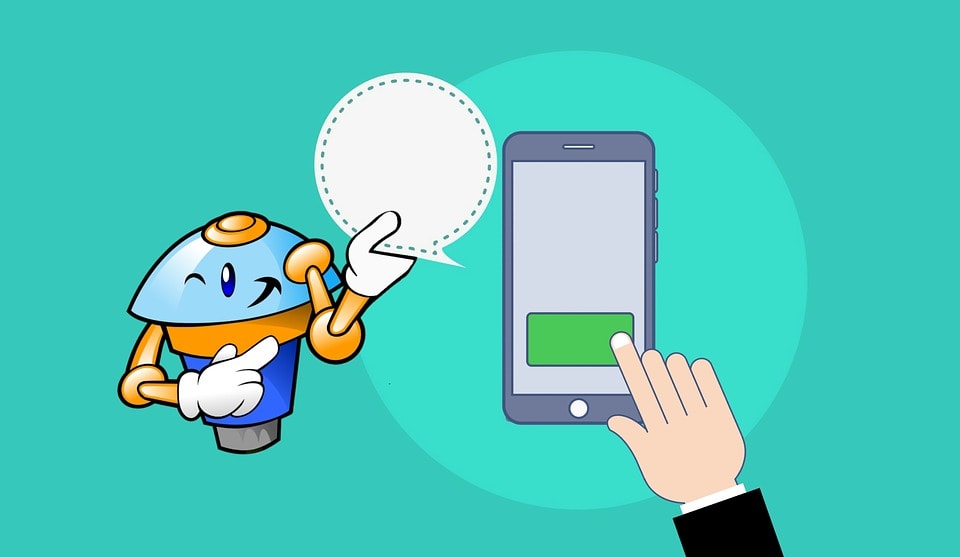 Implementing a chatbot in the business strategy is a huge cost saver. A full functioning chatbot is cheaper, more efficient and faster than hiring employees for each task. Chatbots are automated and allow it to assist many consumers at once and simultaneously. An added advantage is that consumers can easily access chatbots and interaction is immediate. In addition, having customer support and assistance, 24/7 will most definitely have a positive impact on customer satisfaction.
Although we live in a digital environment, most consumers need support while shopping online. Chatbots are faster than humans and because of the repetitive tasks, it responds accurately and more efficiently to customer queries.
Customer queries can be handled in multiple languages which allows multiple incoming requests and queries to be handled. Companies that keep consumers engaged in their brand via social media platforms are able to increase sales by 20% – 40%. Chatbots lead the conversation and share relevant information, keeping consumers longer on the platform. Improvements can be made on products and services with the help of monitoring customer data. Chatbots can be used to track purchasing patterns and consumer behaviors while monitoring consumer data. This assists companies with how to market a range of products differently or redevelop products to relaunch.
Will Chatbots Replace Humans
It is absolutely amazing to see how chatbots are continuously improving and growing in traction. There is no doubt, the use of chatbots in the business environment has made every process more effective and valuable. Human intervention as we know it today has reduced considerably. Most marketers or from a brand's point of view, chatbots are an absolutely amazing tool to assist and automate customer service.
There is no doubt chatbots are efficient and faster than humans. Chatbots will always provide an instant solution to the problem within its application which will appease the consumer. It leaves little or no room for error, but nothing can compare or match with the humans' capability to empathize with and analyze a particular market condition and make the appropriate business decision. For certain human challenges, human intervention will always be needed. For efficient productivity, the chatbot will always be there to resolve the challenge.
Was this post helpful?
Let us know if you liked the post. That's the only way we can improve.