How To Maximize Social Media Branding for eCommerce Businesses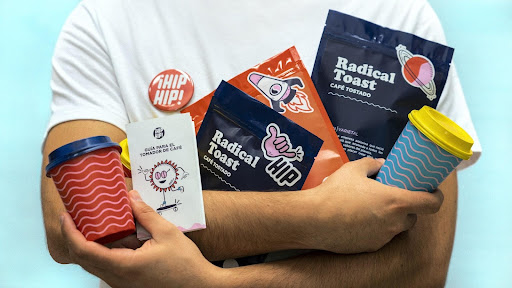 Every eCommerce business in the world has the unique challenge of cultivating a following without any in-person location to visit. While stores around the world can put on events or simply have people stumble into their location, online businesses don't have that same possibility.
All of the traffic and customers that pass through an eCommerce store have to be generated online. Especially now, with over 2.5 million eCommerce businesses in the US alone, the competition to pull people onto your website is fiercer than ever before. One of the best platforms to find new customers is by focusing on social media.
Social media branding is a wonderful place to launch an eCommerce business, find new customers, and win them over. From top-of-the-funnel acquisition to bottom-of-the-funnel conversion, eCommerce businesses can use social media at every step of the customer sales journey.
In this article, we'll dive into social media branding, demonstrating why it's so important and how to maximize the impact of great eCommerce branding. Let's dive right in.
How To Maximize Social Media Branding for eCommerce Businesses
Social media branding is a complex arena to participate in. At this point, there are millions of other brands that are all directly competing against you, with tens of thousands of new small businesses being created every single year. To stand out from the crowd on social media, you're going to have to go beyond just picking a pretty color scheme.
Before we dive into three top strategies to increase the impact of your social media branding, it's important to discuss the scope of social media. While some brands can find overnight success by going viral, this won't happen for many. Social media branding is about creating the foundations for future success. You won't find rapid results, nor impressive results, unless you are consistent.
Consistency is the best tactic you can use on social media. Consistency applies to not only strategies and maintenance but also to measuring results and practices outside the scope of social media. Continuous monitoring can help you uncover hidden roadblocks and prevent future errors. As long as your branding is impressively crafted and you continuously chip away across all mediums, you're in with a very good shot. Let's dive into some additional strategies you should know.
Cross-Platform Branding
At its core, a brand should be something cohesive. When you see the colors or even the typography that a company uses, you should instantly be able to remember who they are and what they do. As social media is a space that receives so much online traffic, this is the primary arena that you're going to be seen in.
With that in mind, you want to ensure that your social media channels all convey a strong sense of your brand and what you represent. This goes beyond just using the same color scheme and photos on all of your accounts. While visual elements like these are important, they're often the easiest thing to get right.
Instead, we recommend that you focus on getting your brand voice as honed as possible. Using the fundamentals of your eCommerce business, such as your beliefs and values, try to work out how your audience would perceive you. Will your tone of voice be professional and dry, or would your customers relate to something down-to-earth and personable?
Creating a company-wide guideline for all of the copy you put out will help take your eCommerce social media branding to the next level. Recreate this across all of your social media platforms, and you'll be instantly recognizable online. From there, once recognition builds, you're ready to progress to acquiring new customers and making sales.
Make Use of Every Channel
Beyond just creating accounts on all of the different social media platforms that are available to you, your brand should endeavor to use them for all they're worth. Some social media sites will work better with different content. Instead of recycling the same content across all of these channels, you should adapt what you're creating for that platform. By using the social media management tools available.
For example, a short-form video would perform much better on a site like TikTok than on LinkedIn. Understanding the differences in each platform will allow you to get more from them. Some companies will even alter their branding on Amazon or other sales platforms to further boost the scope of their audience.
This even extends to your communication channels. If your business is using email as its primary method of getting in contact with users, then be sure to make use of your email space.
Within your email template, you should include an email signature for your business. This will provide space to share useful information that boosts credibility and increases trust. Equally, there are banner creating tools that you can use to implement a marketing banner on your email content. This is a great example of using all the available space you have, creating a marketing opportunity at every single point possible.
As an eCommerce business, you need to make every visibility point count!
Become a Useful Brand
Nothing frustrates people more than a business that solely promotes its own products. Even if it's a well-respected brand, no one will follow a social media account that's purely about product promotion. It's always a good idea to incorporate useful content into your content marketing strategy. If you're an eCommerce brand, writing useful articles about your industry will go a long way.
Beyond just boosting your reach via SEO, you'll also be able to build a reputation for your brand. If you're seen as a useful part of the industry that offers great advice, free resources, or accessible knowledge, people will trust you more. While this is a slower way of building up your social media branding, it will become invaluable in the long run.
Don't forget about the power of being useful online. Even though you're an eCommerce brand, you shouldn't only focus on selling and sales. Instead, take your time to create content that your audience will enjoy and interact with. Knowledge should come first, sales can come later.
Final Thoughts
Social media is a difficult space for any business to navigate. Yet, this is even more so the case for eCommerce businesses that don't have the chance to get walk-in customers. Capturing the attention of your online audience is vital, with great social media branding leading the charge.
By creating a useful brand that provides valuable online content, spreading it across multiple platforms, and making use of all the space you have available to you, your eCommerce brand will be in a great position to take off. While social media branding won't explode overnight, this strong foundation will allow you to be perfectly poised for success in the eCommerce arena.
Was this post helpful?
Let us know if you liked the post. That's the only way we can improve.