Log in to SellerApp
There are a few different ways to log-in to SellerApp. This article covers each of those different methods.
You can log in to your account using just your SellerApp credentials. Simply head to the log-in page, type in your email address and password, and you're all set.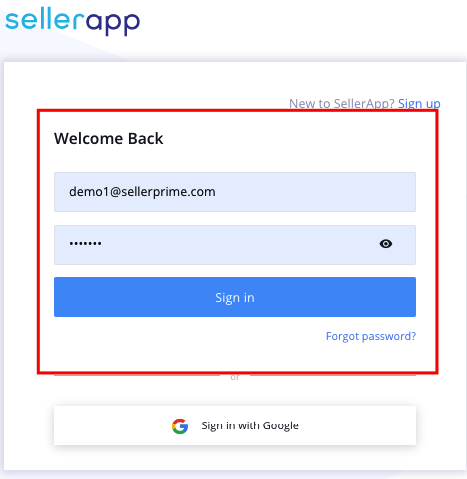 If you'd prefer to log in via Google Apps, click on the Sign in with Google Apps link. Clicking this will prompt you to choose the Google Apps account you'd like to authenticate with (this will need to be the same one that you use to log into SellerApp with). After authenticating, the login screen will remember which credentials you used the last time and default to it moving forward.
Read Next:
Want to learn more?
How to be a successful Amazon Seller – Amazon Selling secrets
How to Skyrocket your conversion rates
Best Ways To Do Amazon Product Research
Still, have questions?
If you're a bit lost, hit up the help team or chat with us to find answers to your query.
SellerApp Free Tools:
[social_warfare]